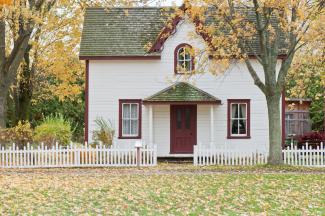 What to Do Before You Buy A Home
One of the biggest decisions you will make in your life is buying a home. While home ownership is not for everyone, home ownership remains a goal for many. And while browsing real estate websites looking at homes can give you an idea of what's available, and help determine what you're looking for, home ownership is much more complicated than simply picking out an attractive home.
One of the first things you need to do is determine whether you're ready to buy a home. This readiness factor encompasses both your financial and your mental status, with both ideally in a place that makes home ownership a viable step.
While it's likely you'll know when you're mentally ready, how will you know when you're financially ready?
When determining your financial readiness, remember that home ownership will ultimately cost much more than renting when you factor in the cost of homeowner's insurance, mortgage insurance (for an FHA loan), and property taxes. You will also be responsible for all maintenance costs, such as repairing or replacing appliances, landscaping, and general property upkeep.
Most mortgage professionals suggest that you keep your housing expenses between 25 and 30 percent of your annual income. This means that if your current annual salary is $100,000, your total monthly mortgage cost should not exceed $2,500. Others are more conservative, suggesting that potential home buyers look for a home with a price no more than two and a half times your annual salary, so for someone making $100,000 yearly, your home purchase price should not exceed $250,000. Obviously, once you make the decision to purchase a home and locate a mortgage broker, they will work with you to determine just how much home you can afford. You also need to consider the other costs involved with the homebuying process, such as inspections, a down payment, and closing costs.
While you may be eager to start the process, before you contact a mortgage broker, check your credit. Be sure to run a complete credit report, not just your current credit score, since that will be what your mortgage broker will use to determine your eligibility to obtain a mortgage as well as what your current interest rate will be. Check your report for inaccuracies and be prepared to provide a written explanation for any detrimental items on your credit report, even if they are several years old.
The next step in the home-buying process is to become pre-approved. Many realtors will not even show a home without their clients being pre-approved. Plus, the pre-approval process will determine just how much home you can afford, and give you a bargaining chip in the negotiation process when you do find a home you wish to purchase. In order to get prequalified, you'll need to provide your chosen mortgage professional with basic information such as annual income, bank account balances, and length of time on the job. This information helps the broker determine how much you are qualified to borrow. It's also important to remember that a preapproval is not a guarantee that a loan will be offered.
Once these tasks are completed, you can start the fun part; looking for your first home!
This content is developed from sources believed to be providing accurate information. The information provided is not written or intended as tax or legal advice and may not be relied on for purposes of avoiding any Federal tax penalties. Individuals are encouraged to seek advice from their own tax or legal counsel. Individuals involved in the estate planning process should work with an estate planning team, including their own personal legal or tax counsel. Neither the information presented nor any opinion expressed constitutes a representation by us of a specific investment or the purchase or sale of any securities. Asset allocation and diversification do not ensure a profit or protect against loss in declining markets. This material was developed and produced by Advisor Websites to provide information on a topic that may be of interest. Copyright 2023 Advisor Websites.